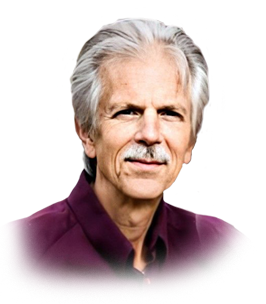 Obituary of Kevin Lauzon
Please share a memory of Kevin to include in a keepsake book for family and friends.
Kevin (LAUZ!) Lauzon passed peacefully on April 30, 2021 at the age of 61 surrounded by his family after a long heroic battle with cancer. When doctors told him he had 5 years, he fought for 10 years to remain with the people he loved. That list of people is extensive. Beyond his family Kevin cared about almost everyone he came in contact with on a daily basis. The outpouring of love and support these last few years and days from all who knew him is a testament to who he was. Was he a Saint, of course not, but if there was a category for those who genuinely cared about people, society in general and nature then that title may just be a sort of saintly one. Ones proximity to him did not have to be close when he read the paper to see how things were going on in the world to know how upset he would get over this or that injustice to one group or individual or another. His opinions were clear. He had an affinity to nature as well, especially trees. One of the things he was able to do even after being parlaysed by cancer invading his spine a year earlier was to take a trip with his wonderful wife Lise to visit the giant Sequoias and Redwoods of Northern California. Of course that meant spending hours in front of the television upon their return looking at the digital photos of all the trees and hearing the unshortened biography of each one. To say that we were all as enthusiastic, as he regaled us of the trees stories and history would be a stretch, but, we loved it because he loved it and we would ooh and aah as good naturally as you have ever seen people do and it was fabulous for all of us to see him excited about it all. Kevin was a tool maker, which instilled in him an almost maniacal sense of accuracy in any project he or we together would tackle. That meant my receiving a 10 minute lecture on how one should take the width of the saw blade into consideration when marking and cutting the wood. It didn't matter that we were constructing a chicken coup out of recycled wood from a salvage yard. After we pulled and straightened the nails from the aged wood for use in the project. I would lament to my peril if I stated this fact as he would resort to one of our grandfather's favorite axioms like "a job worth doing is a job worth doing right". Who can argue with that, not me brother, not me. Yes he was a great recycler of all things material and mechanical. He has begrudgingly left us with 4 old riding mowers, 2 old trucks and 2 old cars. None of which I swear will start if I were to go outside and try right now. However this provided no obstacle to my brother, no sir. First would come the jumper cables, if that didn't work then the fiddling with the electrical system, then carburetor and if things got desperate which they usually did we would start to dismantle the motor to get to the greater root of the problem. The fact that the day started out with the simple task of cutting the grass no longer mattered. That was replaced now with the greater and for him, the more fun challenge of making a sad and worn out machine fulfill the job it was manufactured to do so many years ago, and by gum (grandfather) Kevin would emerge victorious as the tired old machine would once again rise to the occasion, having been operated on by a more opposing force than time, wear and rust, my brother, who would say "well it's dark now, we can cut the grass tomorrow" with that glint of victory in his eyes that only comes to those that have slain a mechanical menace. I once talked him into buying another lawn tractor, yes a used one, which he refused to use as it would start the first try every time, somehow I was cheating, there was no challenge. I would then cut the grass with a feeling of guilt as I felt that I had robbed my brother of the fight that he seemed to enjoy just about every grass cutting day. Now you may be tempted to say my brother was cheap, this was not the case. Perhaps when it came to things he wanted or desired you could make this case but do not be mistaken. When it came to his family, nobody went without needs or wants. He was generous to a fault when it came to them. I know they would agree. But that new truck, new mower or other gadget that may have made his life easier, those things could wait. Besides where is the fun in a machine that does exactly what it is supposed to do exactly when it is supposed to do it. He was proud to be able to make nothing into something and we were all proud of him as well. One of the sad aspects of his too early departure, is there were so many nothings left that he wanted so desperately to make into something. This list however does not include his children. He was so proud of them all, so proud of how they turned out and so proud of how they handled the last few years standing by his side making the battle easier to endure. His wife Lise leaving no possible medical treatment stone unturned. Researching and learning all that could be learned about the cancer that had a strangle hold on the man she loved and adored. By becoming a somewhat expert on the disease played no small part in the fact that Kevin lasted as long as he did. There is no award to be handed out to family and loved ones that join in the battle of another family members fight against an insidious disease, but they all deserve one. Kevin is survived by his loving wife Lise (Warren), their children Hailey (Roch) Provost, Lauren (Michael) Mclean, Mason, Morgan, and Riley. His loving brothers Brian and Mark Lauzon whose bond could not be greater. Jim & Joyce Warren, Bill & Jane Warren, Shelley Taylor, Jeff & Linda Warren. 18 Nieces and Nephews and many Dear friends too countless to list here. Kevin loved you all and we loved him. We will all miss him desperately until we meet again in the place he has picked for us and is building for us all so that we can all be together again. I hope heaven has salvage yards or he is going to be pissed. Due to current Covid restrictions Kevins funeral and celebration of his life will be held at a future date when we can gather, reminisce, reflect and support one another in our loss of a great man, husband, father, brother, uncle, cousin and friend as it should be. Thank you to the many Drs., Nurses (especially Merissa and Kim with Hospice), Naturopaths (Dr. Megan Valero, and her loving team), Homeopath (Jay), Osteopath (Kathie Harvie and Hailey RMT), Cannabispath (Jack Kungel), and numerous others who have guided us, provided hope and support along this journey. I remember sitting with Kevin in London hospital waiting to see a specialist. I had been researching this protocol that involved taking dog dewormer bc of its having fenbendazole and reading studies showing its success in killing cancer cells. I asked Kevin if he would consider trying it and his response was "Lise if you told me eating gravel in the driveway could kill this cancer I'd start gobbling up gravel". He fought hard for us all.


Share Your Memory of
Kevin
3260 Dougall Ave, Windsor ON | Phone: 519-969-5449 | Email: info@cremationsociety.ca