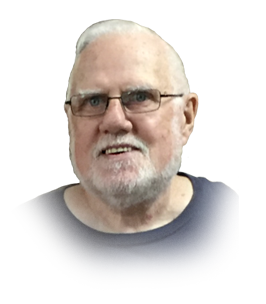 Obituary of Patrick Bertrand
On September 15, 1941 Joseph Patrick (Patty) Laurence Bertrand was born in Timmons, Ontario. Patty had so many brothers & sisters, too many to name(no really) but he had stories to share about all of them...Jerry will never look at Bologna the same way again...and weiners, peas and tomates...no thank you! Patty was essentially Jr to his own Dad, Patrick Joseph despite bring the 4th boy... At 5'2" he was small in stature but possessed a BIG personality. He went on to explore many career opportunities but finally settled on iron work which he was quite passionate about. His sister Christine introduced Patty to her friend Marie and it was love at first sight! Patty & Marie married on September 17, 1966 and they welcomed 3 beautiful children Clayton, Kelly & Shawn (2 boys & a girl, Shawn is the girl!) Patty found sobriety on June 5, 1976 and was dedicated to the 12 steps that helped restore his life...and the many others he reached out to in the last 43 years! His children brought him another extension to his family. Patty loved and respected his son-in-law Kevin and daughter-in-laws, Christine and Karen, despite the hard time he always gave them. Nothing brought "Pops" more joy than his grandchildren who referred to him as either Grandpa or Papa. The six of them were the apple of his eye.... his first grandson Zakary, singing the "hammer song", Amanda his "drama queen" or Keaton his little "fireball", literally! Bailey spent Wednesdays with him for "Papa day" and Kyle brought him to the arena to watch hockey...finally TJ was his movie companion! His relationships were as unique as each of them! Patty found friendship but none greater than his childhood friend Louie and then later John, Doug, and his truest friend George!! Thank you for loving him despite his stubbornness! Pop's favourite greeting was "Hello this house" as he shared a cup of coffee with his family most Saturday mornings..... so Pitter Patter, lets get atter!!! March 23, 2020, Patty is healthy and spry once again...so enjoy your time, in a van, down by the River... We will miss you Pops! xo Cremation services were held.
To plant a tree in memory of Patrick Bertrand, please visit Tribute Store
Services for Patrick Bertrand
There are no events scheduled. You can still show your support by planting a tree in memory of Patrick Bertrand.
Visit the Tribute Store
Share Your Memory of
Patrick
3260 Dougall Ave, Windsor ON | Phone: 519-969-5449 | Email: info@cremationsociety.ca